What Is it?
100% apple juice with no sugar added. This traditional flavour is a great way to start the day. Sip and smile…
What's In It?
INGREDIENTS: Ingredients list: Water, Apple Juice Concentrate
Sizes
Available in 1litre and 250ml cartons.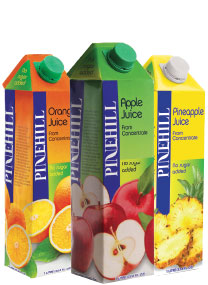 Storage
After opening, refrigerate at a maximum of 6º C and preferably consume within 4 days. Shake well before use. See top panel on carton for Best Before Date
What Can You Do With It?
Perfect when paired with breakfast, lunch or dinner.