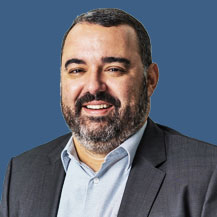 Mr. Caio Miranda – Chairman
Non-Independent Director & Chairman - Citizen of Brazil
Mr. Caio Ramos is graduate in Law from State of Parana University and has also completed the Ambev Executive MBA Program at Sao Paulo Business School in Sao Paulo, Brazil.
Mr. Ramos also completed the Program on Corporate Reputation from Stanford University in Palo Alto, California in 2018. Mr. Ramos joined AmBev in 2002 and has accumulated 16 years' experience in legal, corporate affairs and strategy development.
Carl Richard Cozier
Executive Director - Citizen of Barbados
A member of the Board since 13 November 1997, Mr. Cozier is a Fellow of the Institute of Chartered Accountants of Barbados (ICAB). He joined the staff at Banks (Barbados) Breweries Limited in 1979 as an Accountant. He was appointed Chief Accountant in 1985 and six years later, General Manager of another Banks Holdings Limited (BHL) subsidiary, the Barbados Bottling Company (BBC). His dedication and commitment was further rewarded in 1999, when he was appointed Managing Director and CEO of the BHL Group comprising Banks (Barbados) Breweries Limited, Barbados Dairy Industries Limited (Pine Hill Dairy), Barbados Bottling Co. Limited and B&B Distribution Ltd. He is a current member of the Master Brewers Association of the Americas, represents The Barbados Chamber of Commerce & Industry on the Board of The Barbados Stock Exchange and is an independent director on the Board of The Barbados Private Sector Association.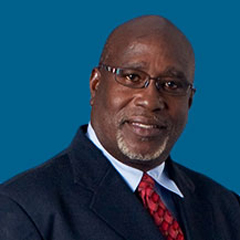 Neville McDonald Brewster
Non-Executive Director – Citizen of Barbados
Mr. Brewster utilises his leadership and business experience to provide strategic direction to BDIL. He has been the Managing Director of Super Centre Ltd. (now Massy Stores) since October 2012 and prior to this, served Super Centre Ltd as the Director of Operations from January 2001 to September 2012. Mr. Brewster not only has vast experience in large retail operations; but also possesses marketing skills having worked with Digital Information Systems Ltd as the Marketing Manager and has petroleum industry experience gained during his tenure with Texaco Eastern Caribbean Ltd. He holds a Bachelor of Science degree in Accounting and an MBA in Business Administration and Marketing.
Paul Devere Davis
Non-Executive Director – Citizen of Barbados
Mr. Davis has been a member of the BDIL Board since 1997. A former sugar farmer, he became a career dairy farmer in 1983, when he assumed the post of Manager of Walkers Dairy Farm in St. George, a state-of-the-art facility. His public spiritedness has seen Walkers Dairy Farm hosting various school tours as a way of ensuring that future generations are educated about dairy farming. Mr. Davis pursued Agricultural studies at Macdonald College in Canada. A Past-President of the Barbados Dairy and Beef Producers Association of the Barbados Agricultural Society (BAS), Mr. Davis continues to serve as a member of the Association, which he has been associated with since the mid-1980s.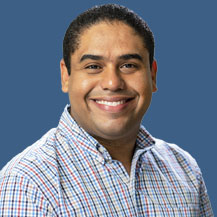 Jose Infante
Non-Independent Director Citizen of Dominican Rep.
Mr. Jose Infante was appointed Country Manager of Banks Holdings Limited in 2018.
He joined Cerveceria Nacional Dominicana (CND) in 2010, as a Finance Coordinator. Following AB InBev's acquisition of CND in 2012, Mr. Infante quickly moved through the company's ranks. During his eight years at AB InBev, Mr. Infante has worked in various departments, including human resources, labour relations and sales. Most recently, he worked as CND's commercial manager for two years before his appointment in Barbados.
He holds a Bachelor of Science in Business Administration from the Mother and Teacher Pontifical Catholic University in the Dominican Republic. He also has a Master's in Business Administration from the Barna Business School in the Dominican Republic.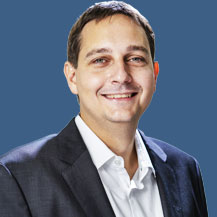 Mr. Fernando Guimares
Non-Independent Director
Mr. Fernando Guimarães is the Finance and Solutions Director with responsibility for the CAC region within the Cerveceria Nacional Dominicana (CND) in the Dominican Republic. Mr. Guimarães joined AMBEV in 2004 through the company's Management Trainee Programme and has also held the positions of Planning and Performance Coordinator and Operations Manager in his 14 years with the company. Mr. Guimarães holds a Mechanical Engineering from the Pontifical Catholic University of Rio de Janeiro and an Executive MBA from Brazil's COPPEAD Graduate School of Business.